WAKEFIELD-ALLEN TROJANS JUST CAN'T HANG ON TO THE "W" AGAINST LAWTON-BRONSON
Carr led in points, rebounds, and steals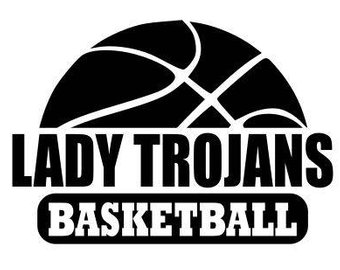 The Wakefield-Allen Trojans traveled to Lawton-Bronson Eagles in non-conference, out of state competition on Thursday January 10, 2019. This tight game remained close the entire night until the Eagles cinched the win in the last quarter outscoring the Trojans. The teams were almost dead even from the free throw line shooting 52% and 53%. The overall shooting percentage of the teams is what ultimately earned the win for the Eagles. The final score was Wakefield-Allen 52, Lawton-Bronson 60.
Freshman, Jordyn Carr led the Trojans in points with 10. Kassidy Brudigam added 8 while Jessica Borg, Jamie Dolph and Aishah Valenzuela each added 7.
Jessica Borg led the Trojans in rebounds with 11 while Maddie Mogus and Jordyn Carr each tallied 7 rebounds on the night.
Carr and Courtney Bokemper led their team in assists. Carr had 3, Bokemper had 2. Carr also recorded 6 skills during the match-up.