TROJANS STRUGGLE AGAINST INDIANS
Dickens led in points, J. Borg led in rebounds, Carr steal and assists leader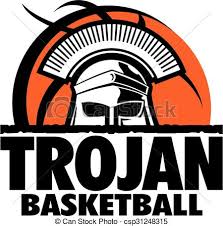 The Wakefield-Allen Trojans hosted the Ponca Lady Indians on Tuesday January 8, 2019. Ponca led early, outscoring the Trojans 17-2 in the first quarter alone. An older, more experienced Indians team proved to be a challenge for a younger Trojans team. The final score was W/A 30, Ponca 59.
Points leader for Wakefield-Allen was sophomore, Carly Dickens with 6. She was followed closely by teammates Jessica Borg and Jordyn Carr each with 5. As a team, the Trojans shot 22% on the night.
Jessica Borg led the Trojans in rebounds with 5. As a team, Wakefield-Allen had 27 rebounds during the game.
Jordyn Carr and Aishah Valenzuela led the team in steals with 5 each. Carr led in assists with 2.