2018 ALLEN EAGLE FOOTBALL ROSTER & TEAM PICTURE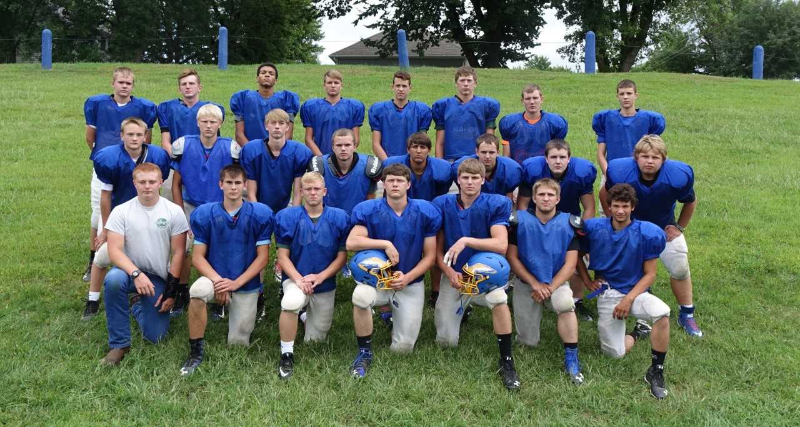 #     Player          Grade

#6 Wyatt Keil 12
#7 Oscar Roth 12
#9 Devin Twohig 12
#10 Kobe Kumm 10
#11 Reed Hingst 10
#12 Nate Oswald 9
#13 Ty Krommenhoek 9
#18 Isaac Verzani 12
#20 Lukas Oswald 11
#22 Anthony Isom 10
#24 Cole Woodward 10
#25 Ryan Anderson 9
#30 Kyle Smith 12
#32 Noah Carr 11
#33 Josh Olesen 9
#34 Steven Sullivan 10
#44 Gabe Reinert 9
#57 Josh Grone 11
#65 Devin Hoesing 10
#72 Brogan Jones 11
#75 Chase Kallsen 9
#88 Wyatt Verzani 10
#96 Austin Gregerson 11
#99 Steven Cooks 11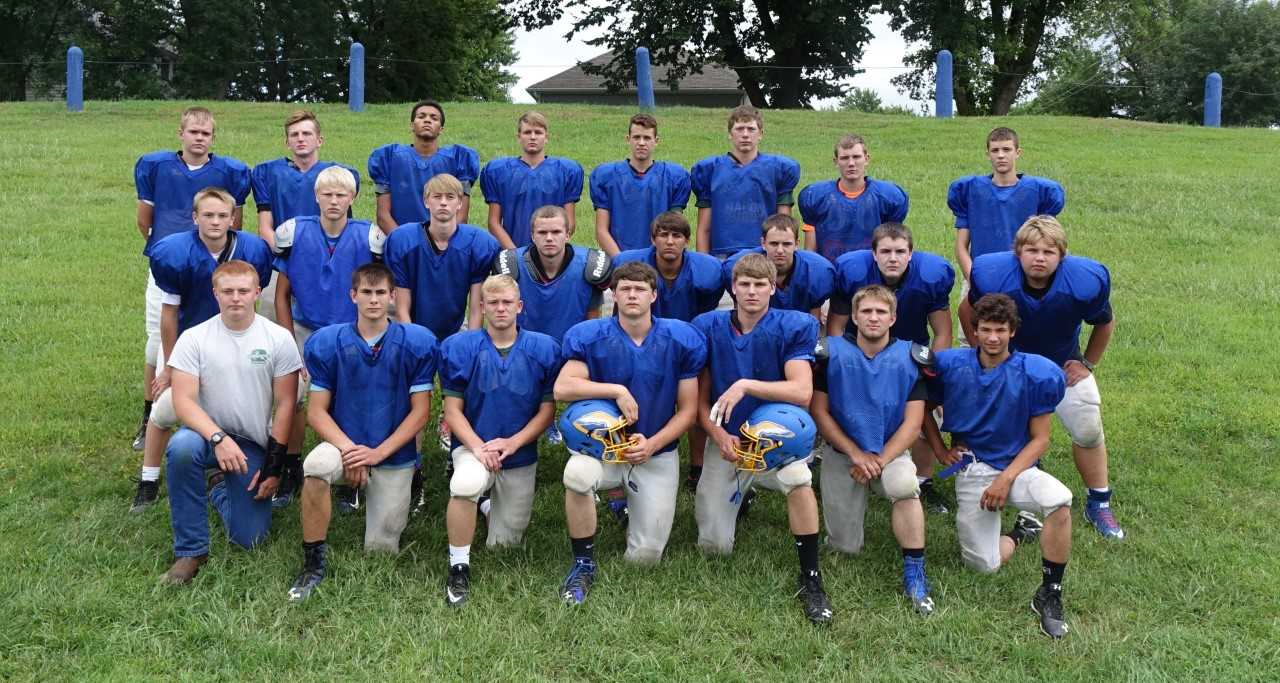 Front Row (l to r): Wyatt Keil (Sr), Anthony Isom (So), Kobe Kumm (So), Kyle Smith (Sr), Devin Twohig (Sr), Isaac Verzani (Sr), and Oscar Roth (Sr).
Middle Row (l to r): Reed Hingst (So), Steven Sullivan (So), Ty Krommenhoek (Fr), Ryan Anderson (Fr), Wyatt Verzani (So), Gabe Reinert (Fr), Chase Kallsen (Fr), and Austin Gregerson (Jr).
Back Row (l to r): Josh Olesen (Fr), Devin Hoesing (So), Steven Cooks (Jr), Cole Woodward (So), Nate Oswald (Fr), Brogan Jones (Jr), and Lukas Oswald (Jr).