FFA MEMBERS ATTEND NATIONAL CONFERENCE IN INDIANAPOLIS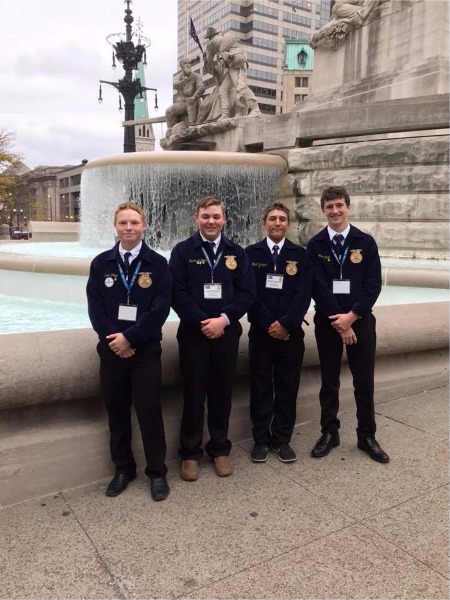 This past week, four members of the Allen FFA Chapter attended the 90th Annual National FFA Convention, in Indianapolis, Indiana. The members participated in the Ag Expo and attended multiple convention sessions. They were able to connect with various colleges from across the country, visit with the top agricultural companies, and listen to various National FFA Officers speak about leadership.
The Allen FFA Chapter also had one member compete at the National Convention. Wyatt Verzani, a freshman, competed in the AgriScience Fair competition. His project involved researching different sizes of Pelton wheels, and which size would produce the greatest amount of RPM's. Wyatt competed in the Power, Structure, and Technical Systems Division 1 area of the competition and he placed 4th overall, making him a top 5 placer in the country.
Members of the Allen FFA Chapter that attended the National Convention are, Brock Floyd, Hunter Borg, Wyatt Verzani, and Jarod Lund.
Allen's FFA Advisor is Mr. Josh Batenhorst.