LADY EAGLES COME OUT ON FIRE BUT COULDN'T GET THE WIN OVER WYNOT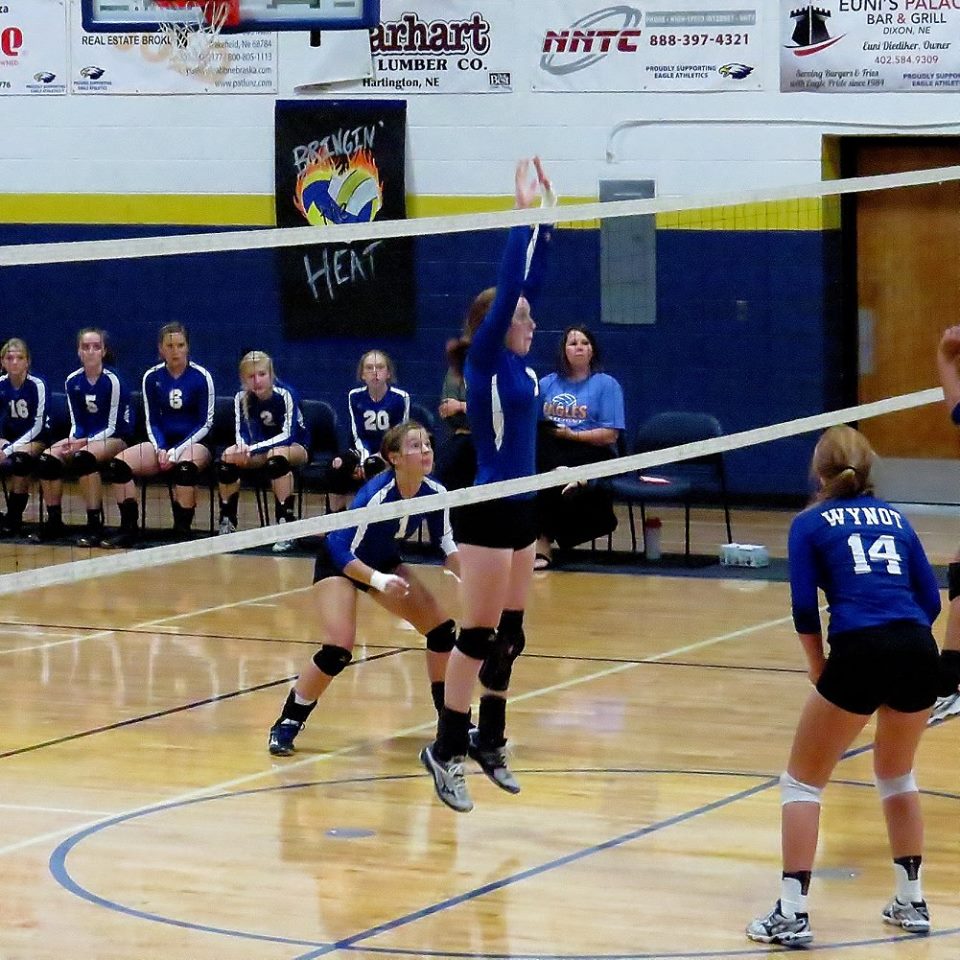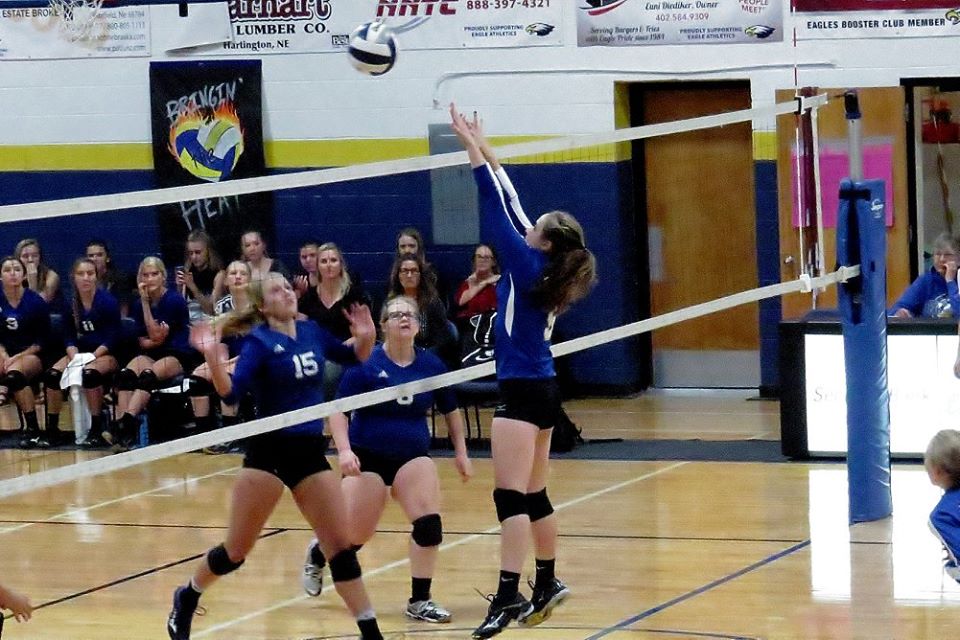 The Allen Lady Eagles hosted the Lady Blue Devils of Wynot in B-A competition on Tuesday September 5th.
Allen won a strong first set, dominating Wynot 25-11. Wynot took the last 3 sets, winning the game 3-1.
Set Scores:
Set 1: Allen 25 - Wynot 11
Set 2: Wynot 25 - Allen 18
Set 3: Wynot 25 - Allen 16
Set 4: Wynot 25 - Allen 19
Kill leaders for the Lady Eagles were juniors Summer Jackson with 12 and Desi Martell with 9. Senior Bri Hingst added another 8 kills for Allen. Junior Haley Stapleton added 6 kills followed by another 5 kills added be setter Cassidy Thomas. Freshman Carly Dickens had 1 kill on the night.
The Lady Eagles recorded 8 ace serves during the match. Haley Stapleton led Allen with 3 aces. Carly Dickens and Summer Jackson each had 2 while Cassidy Thomas and Bri Hingst each recorded an ace.
Bri Hingst was a digging machine for Allen, recording 26 digs. Desi Martell added 19 digs for the Lady Eagles while Carly Dickens had 13. Summer Jackson and Cassidy Thomas each had 12 digs and Haley Stapleton added another 9.
Desi Martell put up 2 successful blocks for Allen during the match.
Coach's Comments: "An aggressive hitting percentage as well as top notch defense led the Lady Eagles to a strong win in the first set. During the last 3 sets of the match, Allen struggled with all aspects of hitting and missed key points during crucial parts of the game. The Lady Eagles have to concentrate on doing all of the little things right in order to get a better turn out at the end of the game. We must rally together as a team and want to get the "W". "