JH PARENT INFORMATION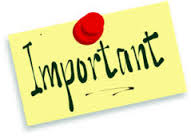 Attention JH PARENTS!
For Junior High core class assignments, please check out the website:
http://new.schoolnotes.com/ljoswald/
Our main goal is to get students to be responsible and use their planners or other device to track their assignments on their own, but it is nice to have somewhere to check to make sure their information is correct until it becomes a habit. In addition to posting homework online, I am meeting with 7th graders daily at the end of 5th period to go over these assignments (also so I can write them down!) and ask them if they've got them in their planners. Hopefully, we can help them get started on the right foot and instill good homework habits right away.
Thank you!
Mrs. Oswald