CHRISTMAS CONCERT HIGHLIGHTS 2016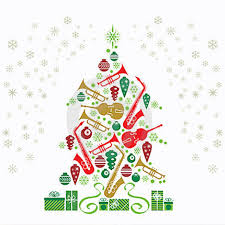 The annual PK-12 Christmas Concert was held on the evening of Monday December 19th in the Allen School gymnasium. The elementary kicked off the first half of the concert singing a blend of traditional favorites and upbeat mixes of well known Christmas songs. After intermission, the junior high and highschool students conducted the last half of the concert with a variety of both holiday music and other pieces.
PK & K sang two selections. Little Snowflake and We Wish You a Merry Christmas.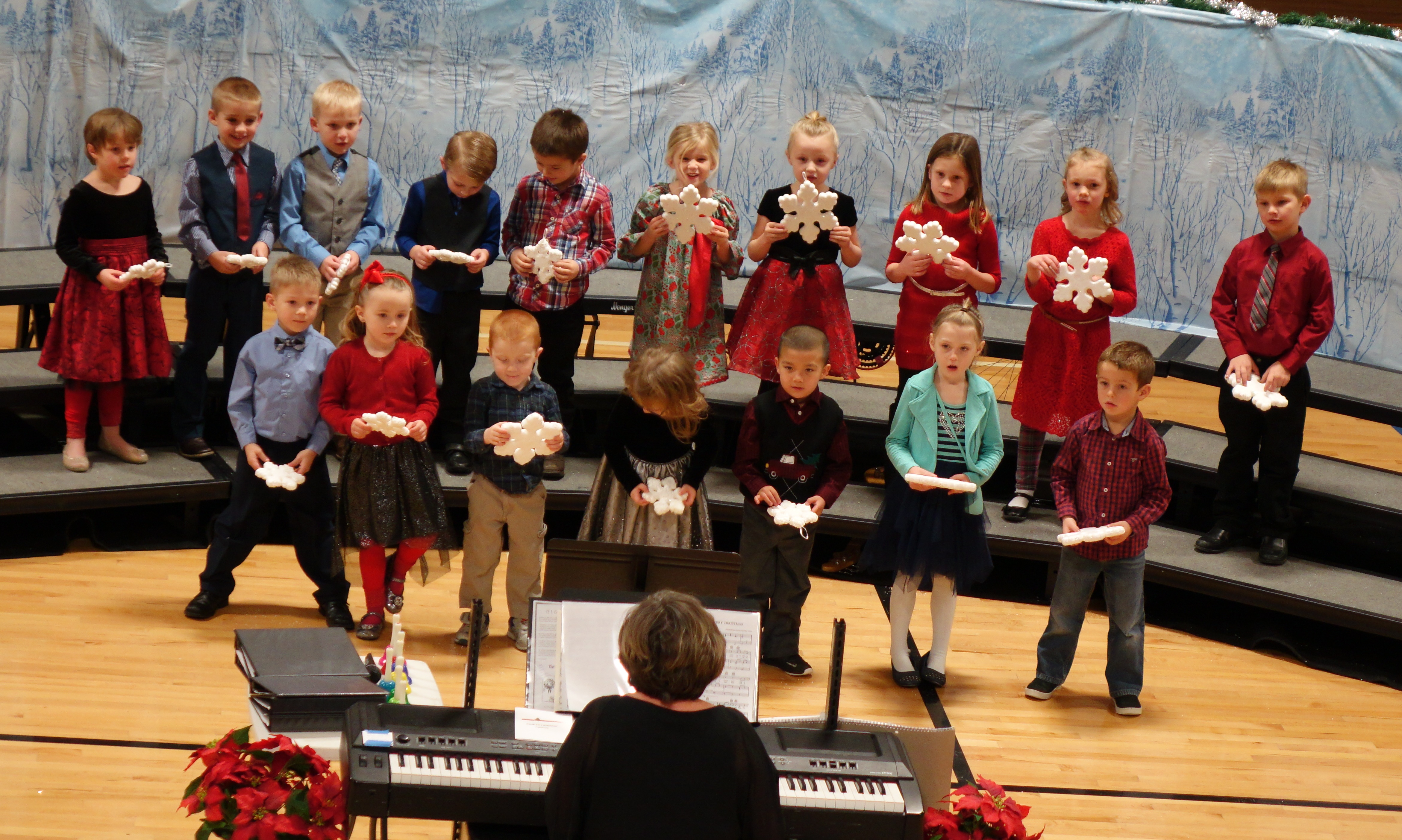 1st Graders and their rendition of Christmas Alphabet Arranged by: Buddy Kaye & Jules Loman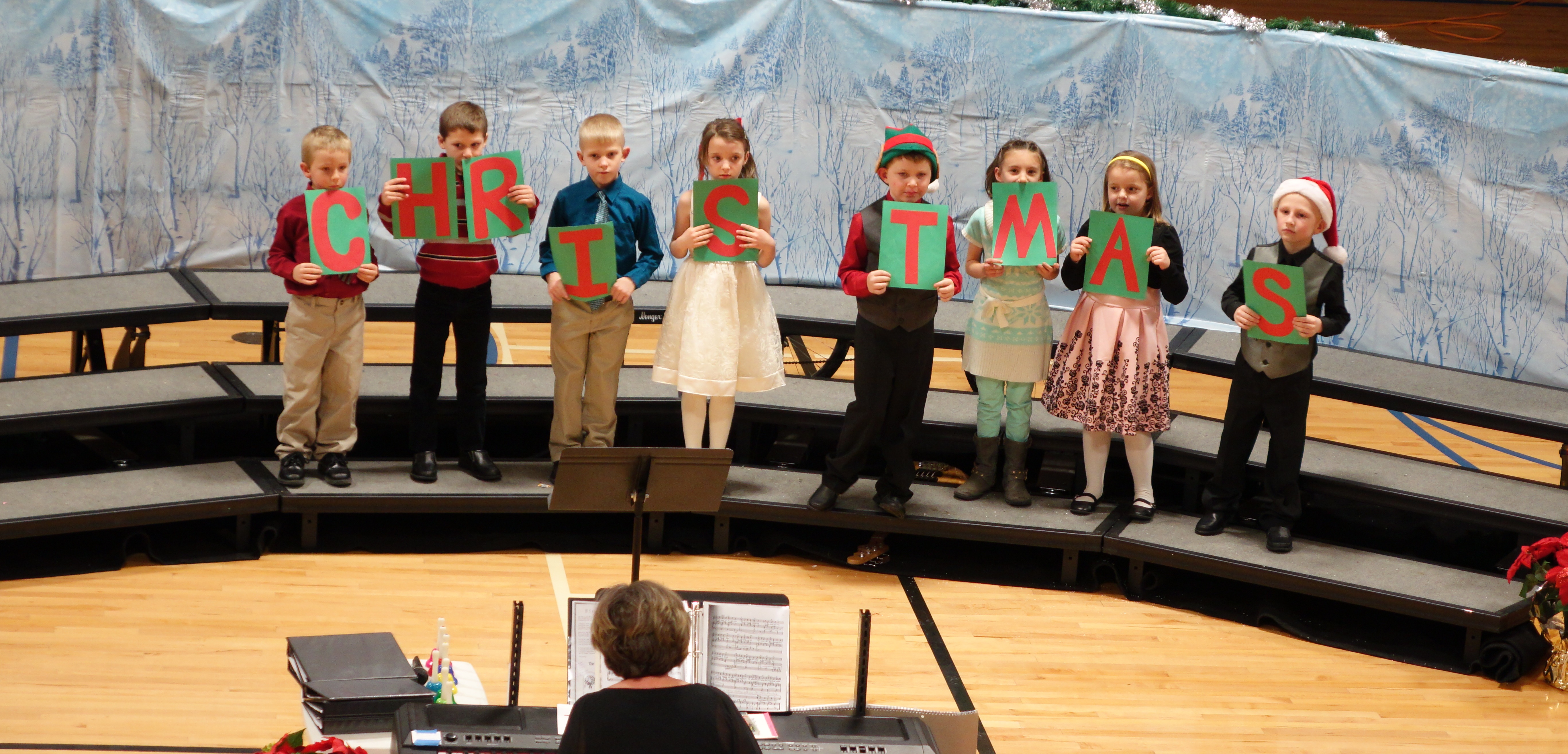 2nd graders sang a fun-filled piece called A Silly Holiday Song By: Teresa Jennings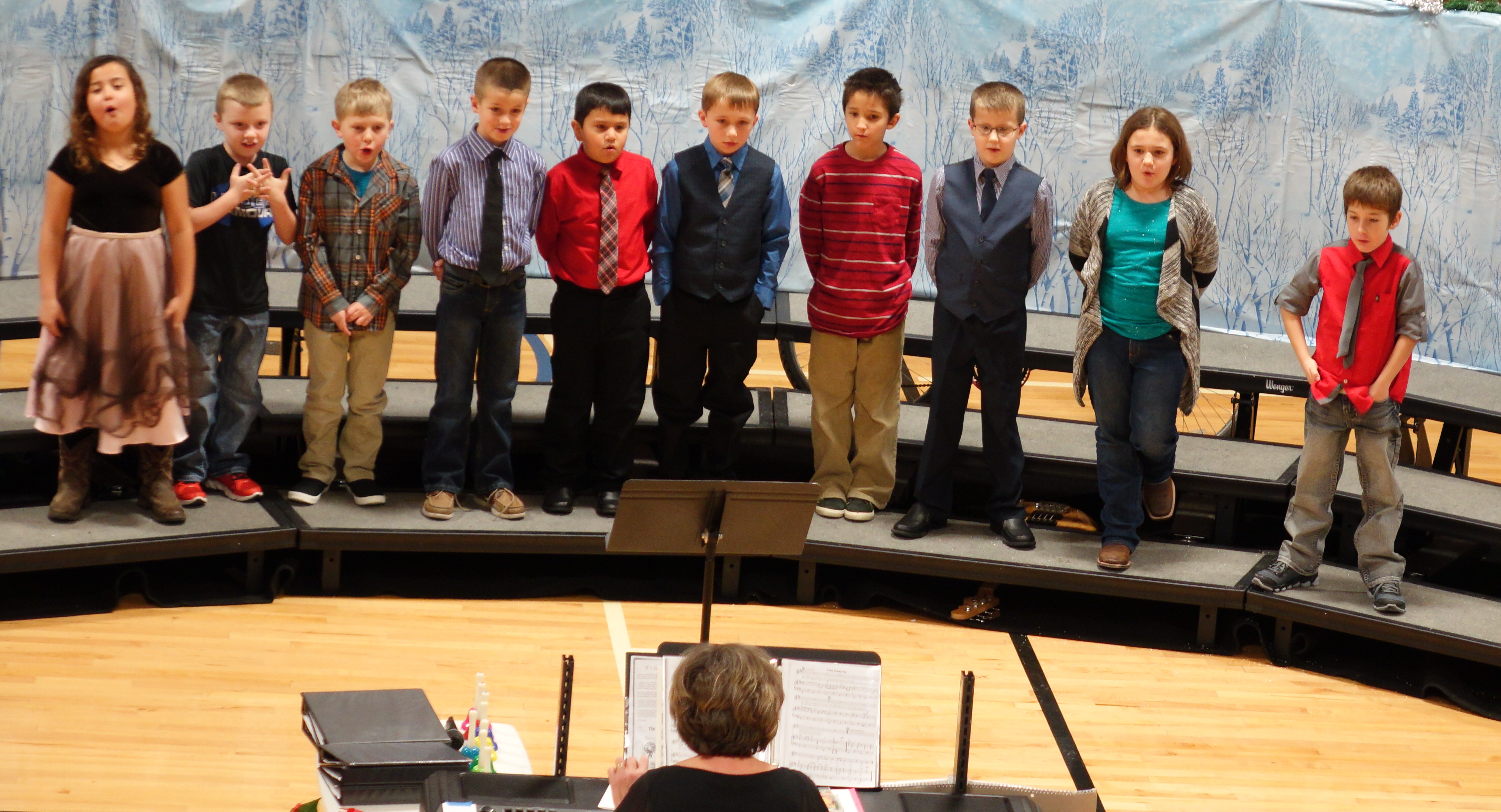 3rd Graders with their rendition of The World Says Merry Christmas By: Mike Wilson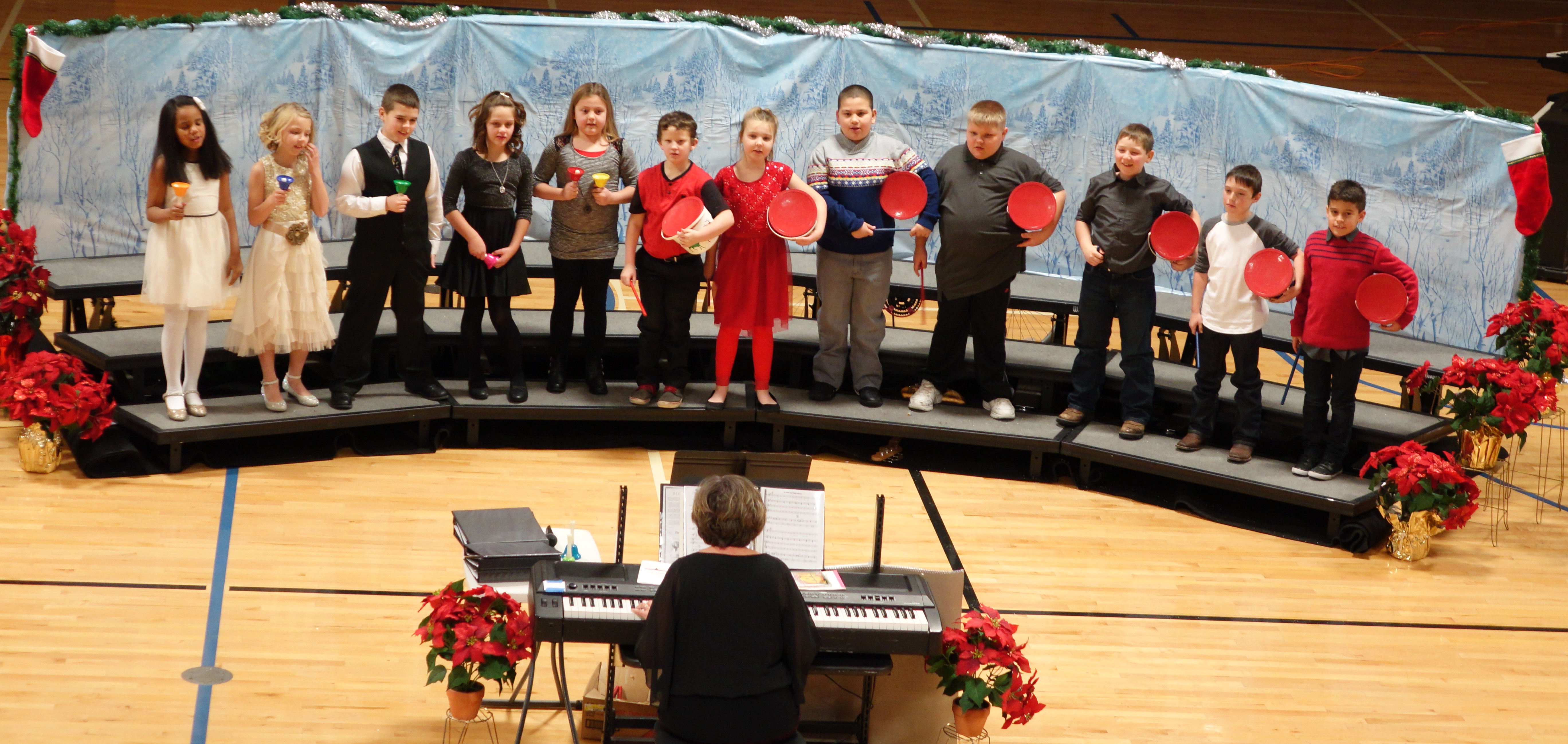 The 4th grade class sang Jingle Bells Through the Ages By: Allen Pote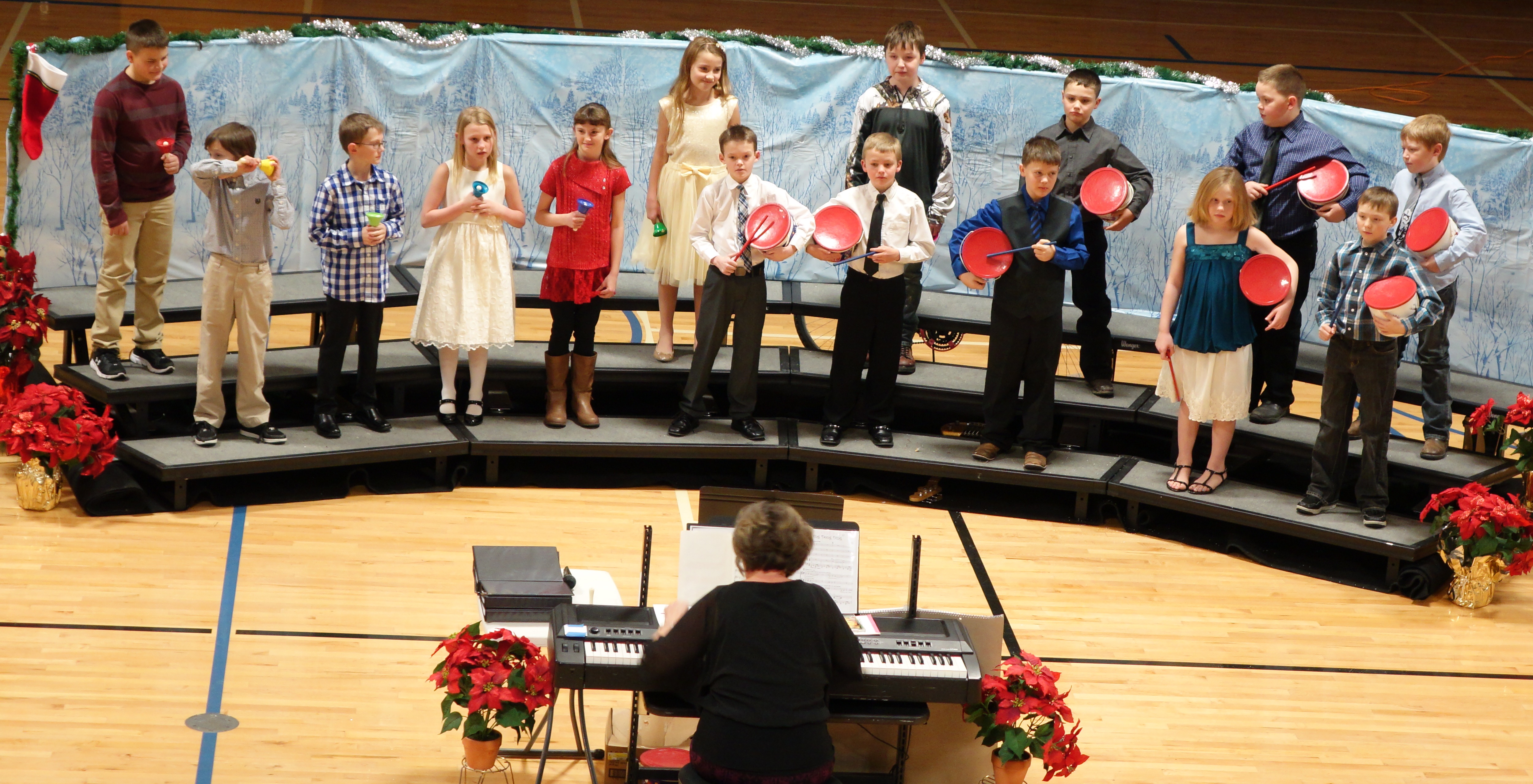 2nd-4th grade with All State Choir participants: Lukas Oswald & Austin Roth as well as staff members: Stacie Kingsbury, Lana Oswald, Denise Hingst, Stephanie Sullivan, Christ Erickson, Zach Wemhoff, and Nick Curnyn singing The First Noel/Pachelbel's Canon .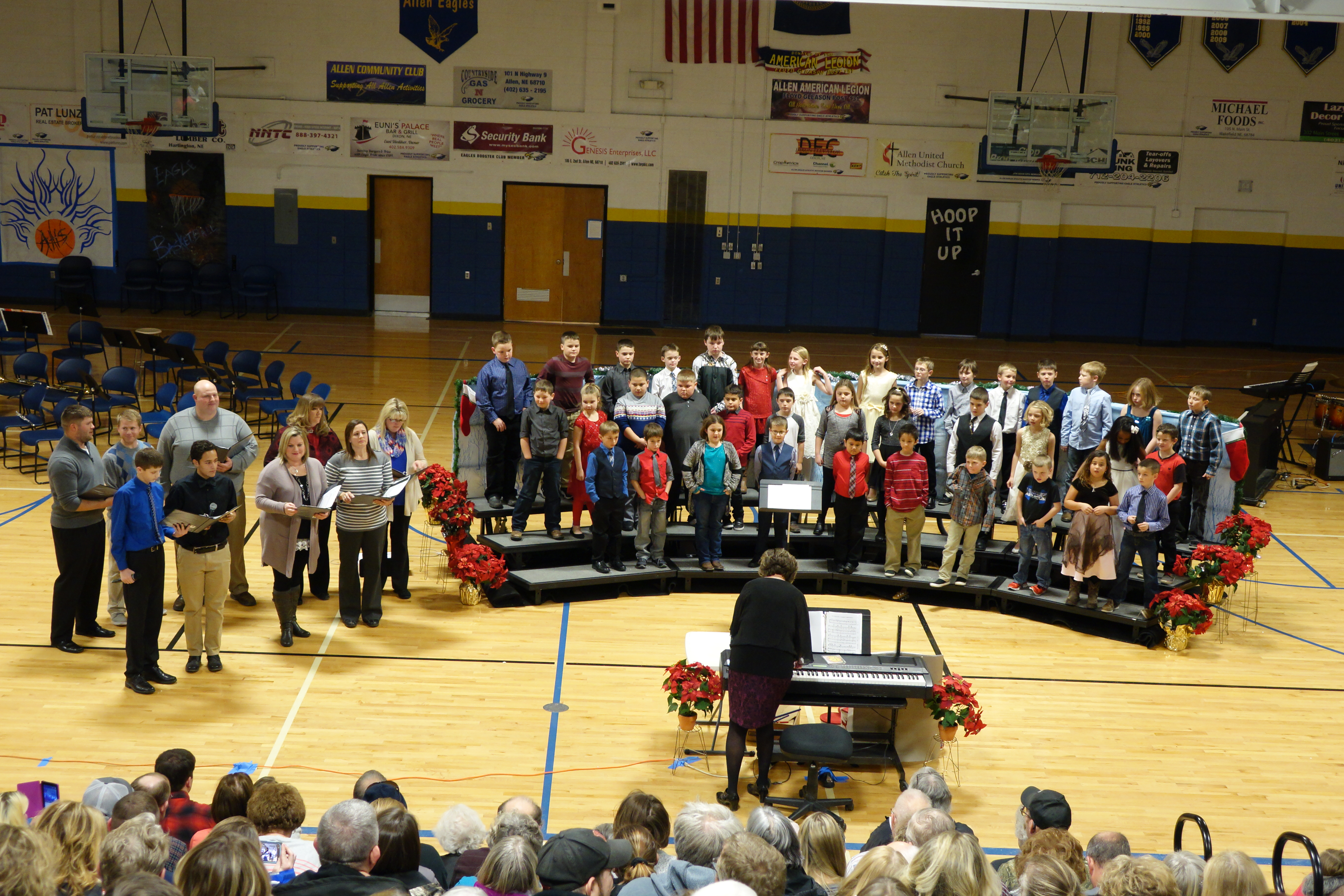 5/6 Choir sang two selections. Pirate's Song By: G. Bruns & The Santa Clause Rock! By: T. Jennings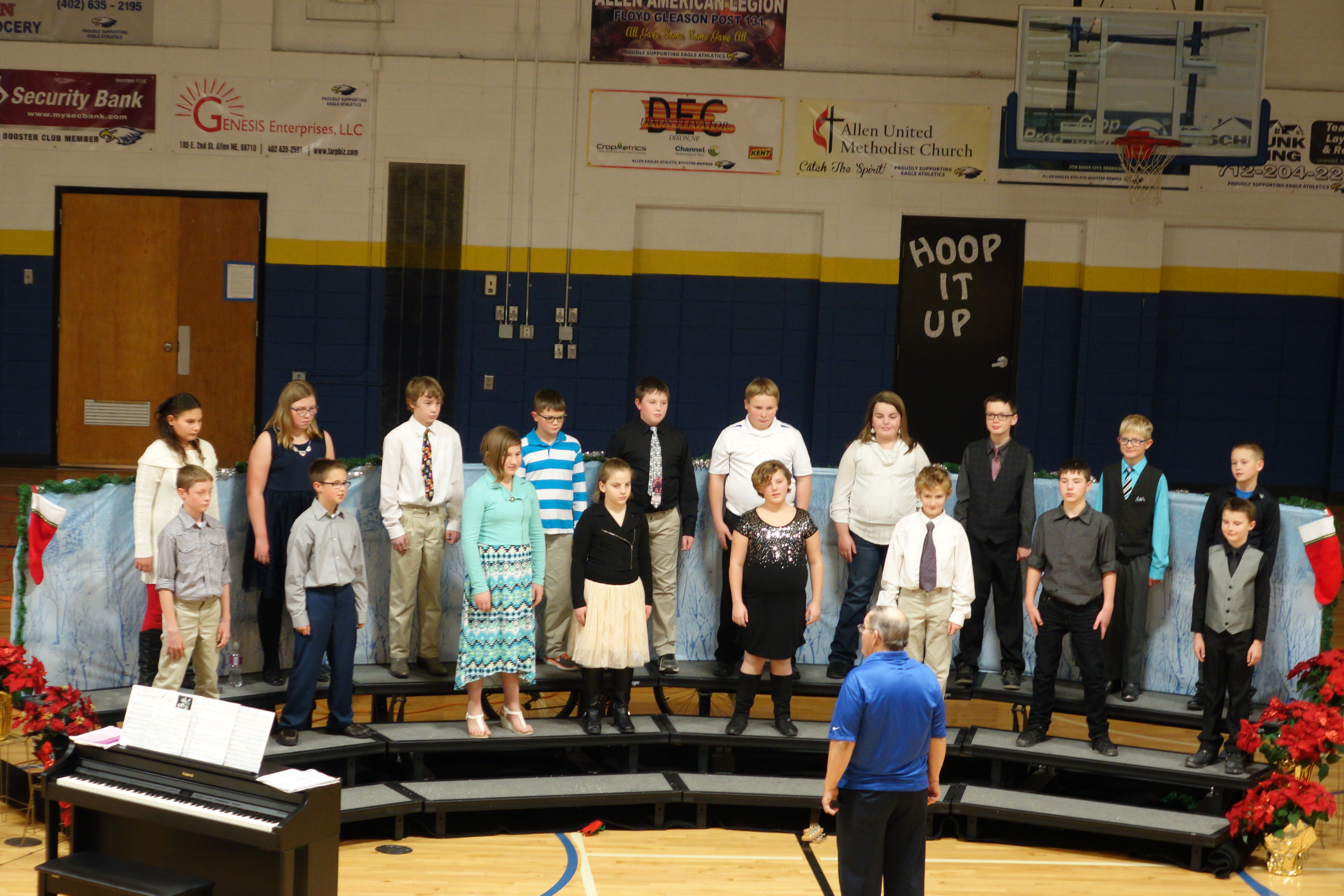 7/8 Choir with their renditions of When I am Silent By: J. Varmer & Rap on the Roof Top By: Albrecht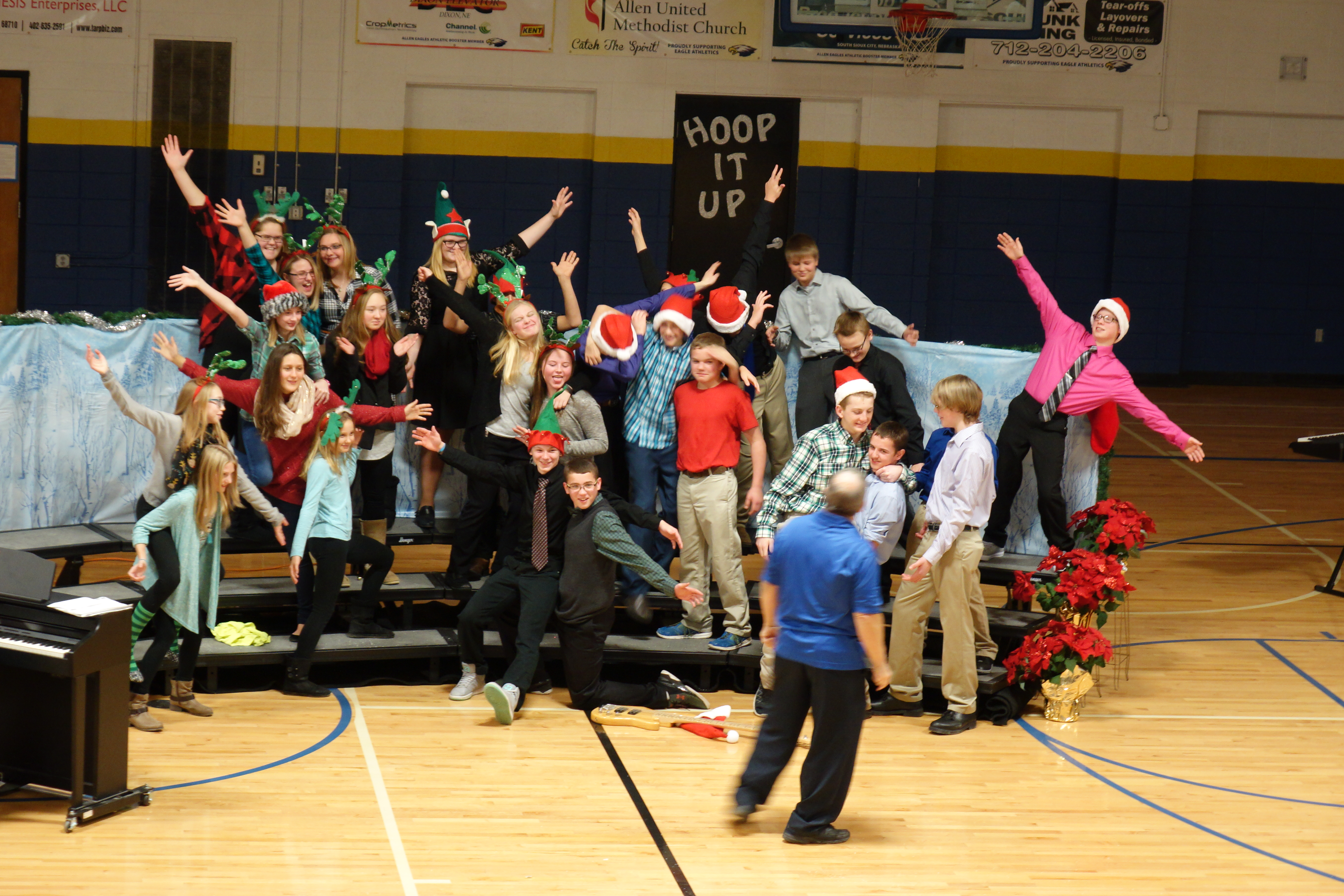 Highschool Honor choir along with Ms. Lundahl and Mr. Lacy sang Sicut Cervus By: Palestrina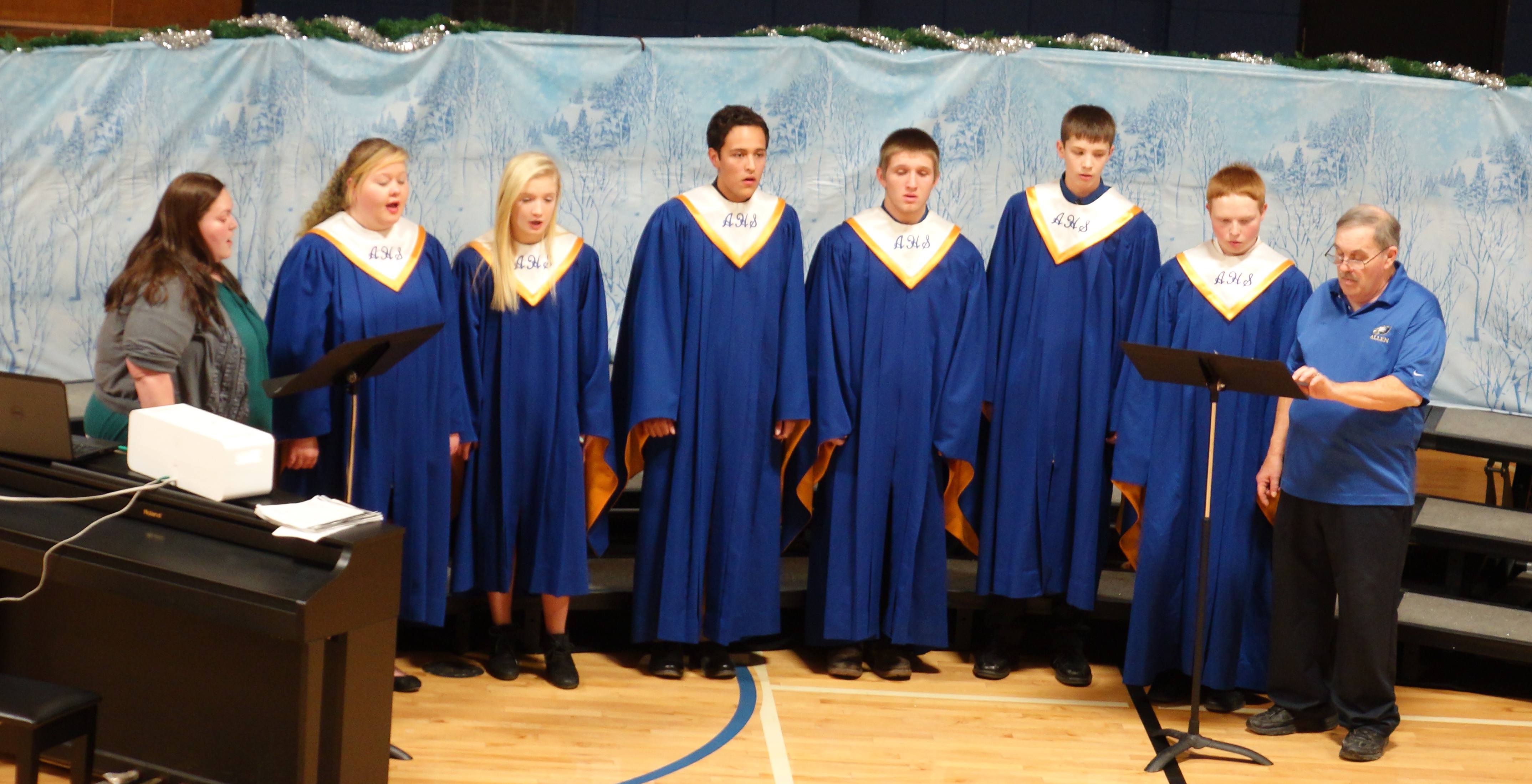 HS Choir sang Many Gifts, One Spirit By: Pote & Calypso Clapping Carol By: Wolfe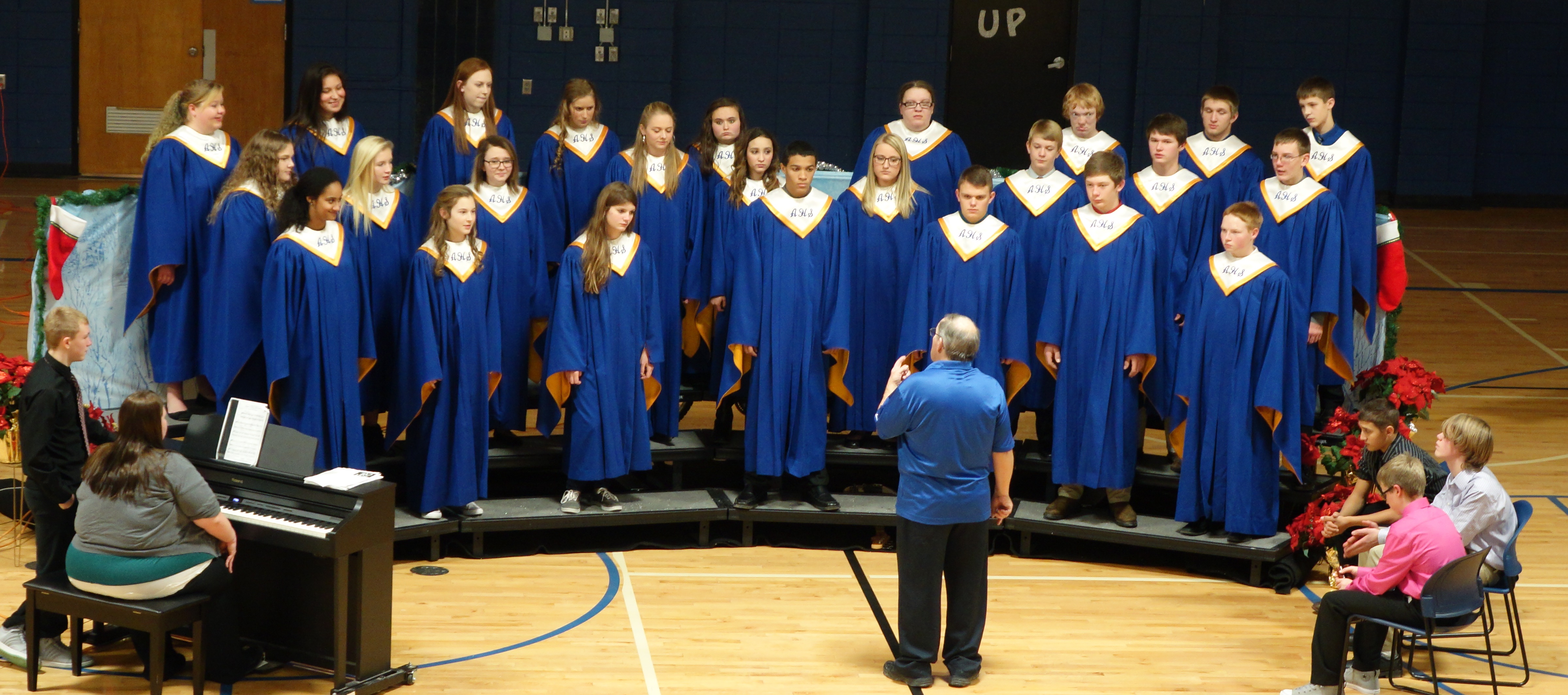 Jazz Band performed God Rest Ye Merry Gentlemen Arranged By: Lowden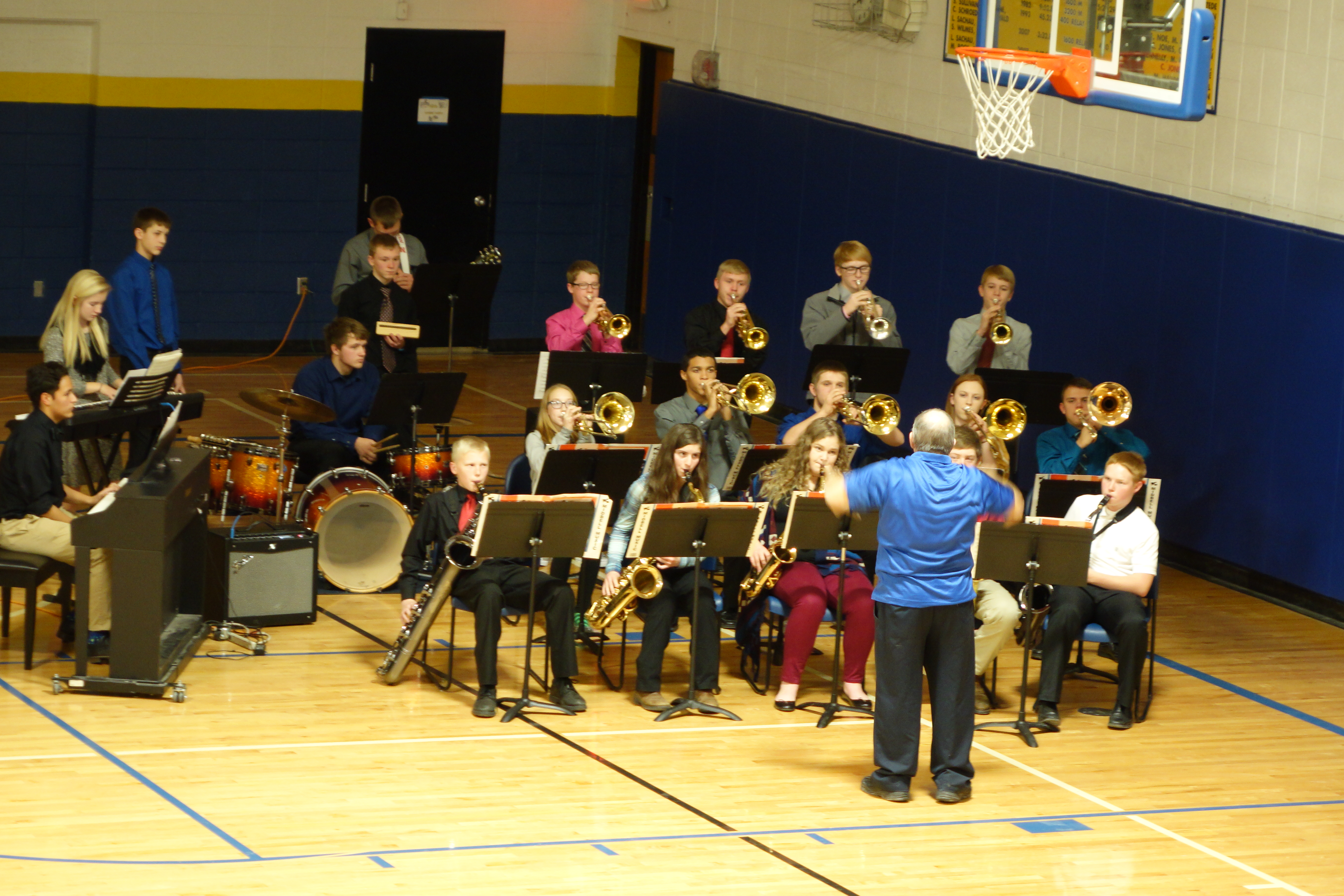 5/6 Band peformed Christmas Cheer By: Madden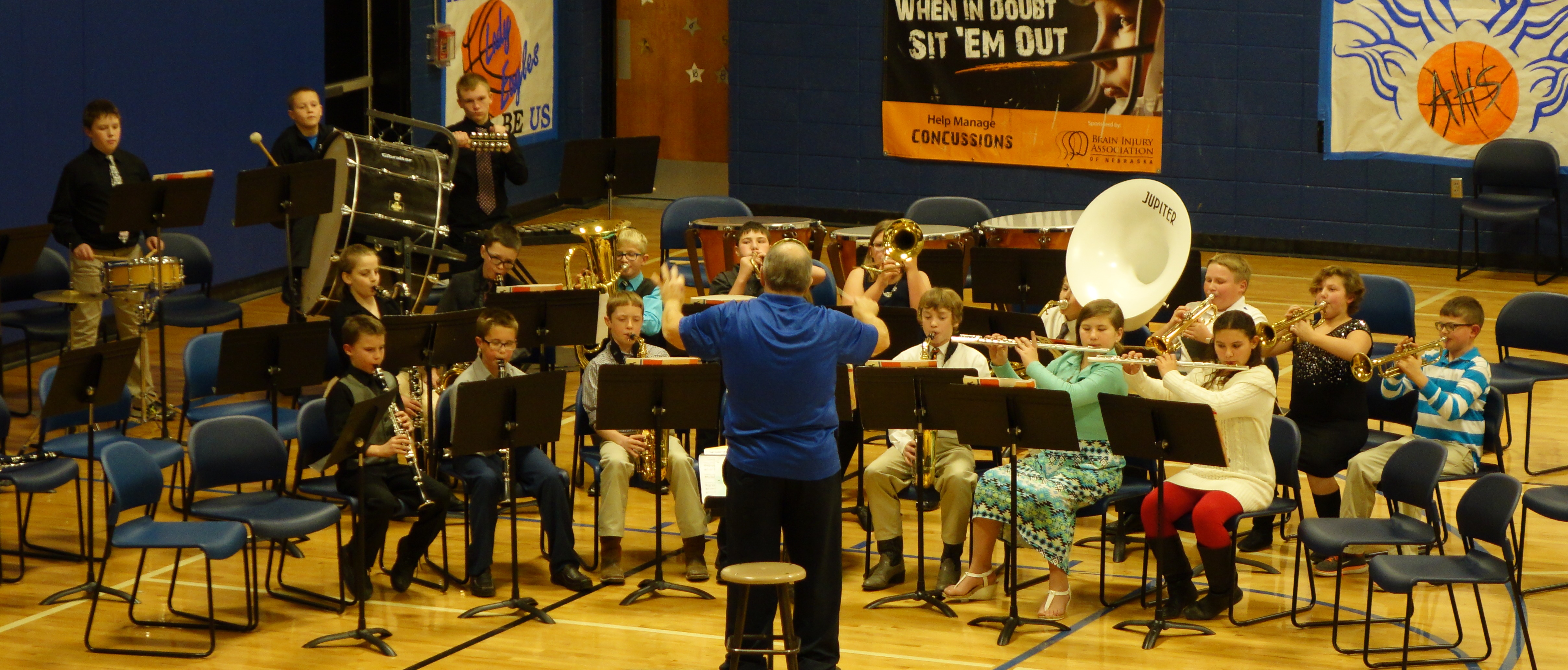 6/7 Band played two selections: Chorale and Recessional By: J. Edmondson & Up on the House Top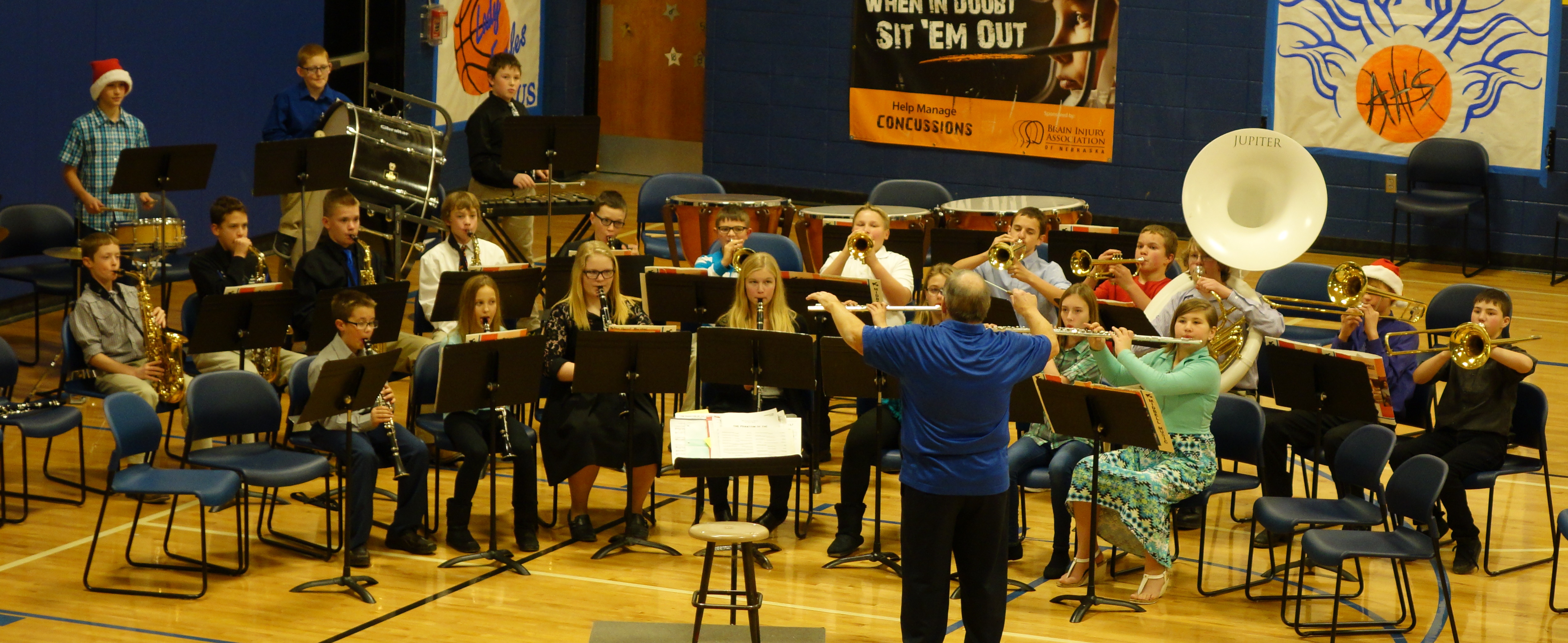 Highschool Band performed two pieces: Medley from Phantom of the Opera Arranged By: Vinson & Angels We Have Heard on High Arranged By: Ostering

Highschool Band with Honor Choir singers Kiara Monteith and Lukas Oswald